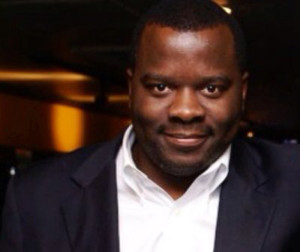 E WILL FIGHT TO PROTECT
YOUR LEGAL RIGHTS UNDER THE LAW.
Billy Briscoe leads TBLF's Public Law and Administrative Law practice. With more than 15 years of experience providing management and strategic advisory services to public sector entities and Fortune 1000 companies, Billy Briscoe is an experienced and proven professional on public law and business matters. He has enjoyed a distinguished career representing private and public sector entities on issues ranging from telecommunication, electric utilities, insurance, credit lending, transportation and municipal government.
Briscoe has served and currently serves as a trusted advisor to various clients and elected officials on legal, governmental relations, strategic/crisis communications, and business matters. Past executive assignments include, among others: Chief of Staff for an EVP of Governmental Affairs for a fortune 100 telecommunications concern; Executive Director for an Energy Trade Association; and Principal at Public Strategies, Inc (a governmental relations and strategic consulting firm based in Austin). Past governmental assignments include serving as a legislative aide during the 74th and 75th Texas Legislative Sessions, a political operative and advisor on a number state and local campaigns, and advocating for various issues in four (4) out of the last six (6) Texas Legislative Sessions. In November of 2010, Briscoe was the Democratic Nominee for Harris County Treasurer.
EMPLOYMENT HISTORY
The Tagos Group, LLC, Founding Shareholder, Vice-President of Strategy
Diamond Management and Technology Consultants, Public Sector Business Consultant
Public Strategies, Inc., Principal Governmental Relations and Strategic Communications
Florida Partnership for Affordable and Competitive Energy (PACE), Executive Director
State Representative Roberto Gutierrez, Legislative Aide
EDUCATION & COURT ADMISSIONS
University of Michigan, M.B.A., 2004
University of Houston, J.D., 1998
Hampton University, B.A., cum laude 1994
ADMITTED
Texas
PROFESSIONAL/CIVIC AFFILIATION/AWARDS
Making It Better, Inc., Co-Chairman
Gulf Coast Community Services Association, Vice-Chairman (Mayor Parker Appointee)
Midtown Development Corporation, Board Member (Mayor Parker Appointee): and
Harris County Improvement District No. 12, Board Member (Senator Ellis Appointee)
Houston Bar Association
Past Board Member Have Haven
Past Board Member The McDonald Observatory